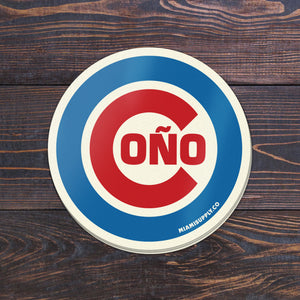 The Coño sticker 3-pack.

**Free domestic shipping**
Miami's favorite four-letter word just got its own sticker. Either you're a fan or you're not. It took us a while to figure to how to type that "Ñ", but now that we've got it down we're going crazy with it.

Product Specs:
• 3" x 3" circle design
• Durable 
• Weatherproof
• Laminated vinyl
• Made in the USA
• Designed and ships from Miami

Total Quantity of Stickers: 3
Ships USPS in a stamped regular-sized envelope.