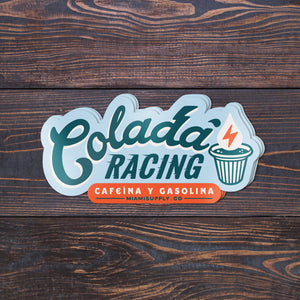 The Colada Racing, die-cut Sticker 3-pack

**FREE SHIPPING IN THE DOMESTIC UNITED STATES**

Product Specs:

• Dimensions 4" x 1.9"
• Durable
• Weatherproof
• Laminated vinyl
• Made in the USA
• Designed and ships from Miami

Cafeína & Gasolina. That's what it's all about. Show off your love for the fuel that Miami runs on – Cuban Coffee, car culture and racing, with the Colada Racing Die-cut sticker.


Ships in a stamped, regular-sized envelope