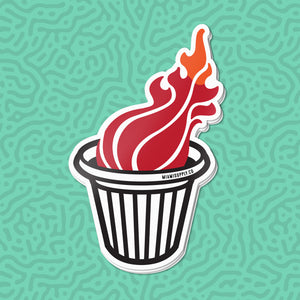 The Cafecito Caliente sticker 3-pack

**FREE SHIPPING IN THE DOMESTIC UNITED STATES**

Product Specs:

• Dimensions 2.25" x 3.58"
• Durable
• Weatherproof
• Laminated vinyl
• Made in the USA
• Designed and ships from Miami

Every Floridian knows there's no escaping the heat in Miami. Instead we welcome it. Basque in it. And drink it down in colada form. Show your love for Miami, basketball, and colada with the cafecito caliente sticker.
Ships USPS in a stamped regular-sized envelope.